During ancient times, birthstones were believed to come with unique powers including good luck, health, and prosperity. There is one colored birthstone corresponding to each month of the year. Nowadays, birthstones are still strongly prized as gifts with significant meaning, since they show that the gift giver has put thought into a personalized trinket. According to the old tradition, each month is associated with one birthstone, but you now can find multiple birthstones for some months. The reason for this change is more grounded in economics – to allow more affordable and stunning stones in addition to the traditional more expensive stones.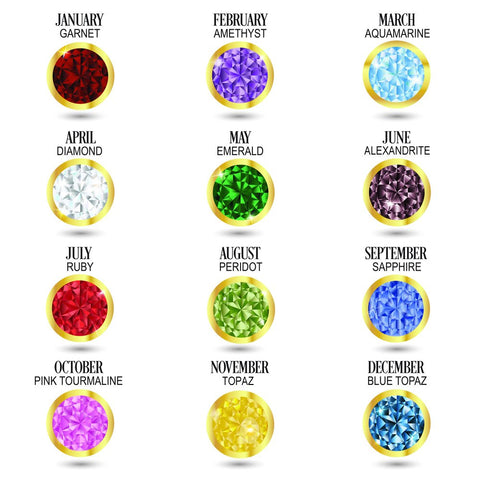 Today, we will introduce all these birthday stones and help you pick a wonderful gift for your family members, lovers, and friends.
January – Garnet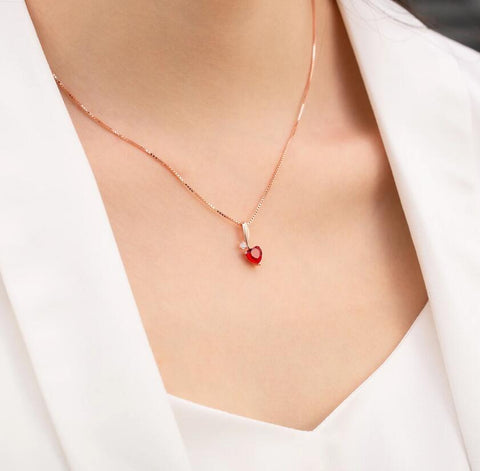 Shop: PN.19100.SZ3
Although garnet is usually associated with red color, these gemstones have a special red of their own. That's remarkable news if you are looking for the January birthstone. Check out this Rose Gold Plated Heart-Shaped Pendant Necklaces With Birthstone. You are sure to fall in love with this Rose Gold Plated Heart-Shaped Pendant Necklaces with Birthstone. It is decorated with a shimmering red birthstone, which is suitable for birthdays, anniversaries, and engagement. A brilliant promise of love, this necklace is a glistening gift of love.
Shop: PN.19100.SZ3
This heart cut stone matches the passionate DUNALI red garnet perfectly. You could pick other stunning birthstones for sure. But January – Garnet will impress you for sure.
February – Amethyst
Amethyst like the purple hue. It is crystalline quartz with colors ranging from pale lilac to deep reddish-purple. It owns a relatively high hardness of 7. The February birthstone Amethyst looks pure, clean, and delicate.
Never miss out on this Personalized Round Cut Sterling Silver Necklace With Birthstone. Create a 3D shining look for the one you love with this sleek and charming Birthstone Name Necklace. This stereoscopic design is a simply delicate and unique style, which you can perfectly customize with any name of your option. Add any colored birthstone to make this item sparkle even more. This trendy piece will make an unforgettable gift.
March – Aquamarine
Congrats to March-born ladies since you have a gorgeous birthstone. Named after the color of seawater, aquamarine is a blue color gemstone. If you prefer a calm and peaceful color, this birthstone will hit you at once for its special and stunning color.
Let's explore this Rose Gold Heart To Heart Pendant Silver Necklace With Birthstone together. Our Rose Gold Heart To Heart Pendant Silver Necklace With Birthstone will catch your eye at first sight. Featuring a gorgeous and elegant design, this heart necklace will add a sparkling touch to your outfit. Versatile enough to wear every day for a variety of occasions.
April – Diamond
The pure and classic diamond is the most popular ring stone choice around the whole world. These gems are outstanding for their beauty and clarity, and diamond jewelry becomes a status symbol gradually.
Check out this Classic Heart Pendant Necklace In Sterling Silver With Birthstone. Introduce a pretty and romantic heart shape necklace to you. This Classic Heart Pendant Necklace In Sterling Silver With Birthstone features a stunning whole cut heart shape DUNALI stone which looks pretty and gorgeous. The snake chain is charming and attractive.
May – Emerald
Emerald is the synonymous word with the color green since ancient times. A superior emerald has a truly breathtaking sight, and this member of the beryl family deserves its placement among the traditional 'Big Four' gems, along with diamond, ruby, and sapphire.
If you want to prepare a special and stunning present for someone who was born in May, then never miss this 18K Gold Plated Personalized Name Necklace With Birthstone.
The name necklaces are going viral these years. And we bring more details to this name necklace.
June – Pearl and Alexandrite
Alexandrite is the birthstone for the month of June (along with the pearl). It is also regarded as a Friday's stone, or the stone of 'Friday's Child.'  It is a particularly rare gemstone and a fairly modern one to boot.  It does not have the ancient history and lore of most other gemstones due to the fact that it was first discovered in the 19th Century. The name Alexandrite comes from the fact that the gemstone was first discovered in the emerald mines near the Tokovaya River in Russia's Ural Mountains in 1830, on the day of Prince Alexander II of Russia's birthday.
Pick our hot selling Silver Lovely Personalized Elephant Pendant With Custom Name Necklace to surprise someone. This cute silver Lovely Personalized Elephant Pendant with Custom Name Necklace is really adorable and fashionable. We always keep an eye on protecting wild animals. Wear an elephant necklace to call for animal protection. Time to pick your animal chain.
Conclusion:
Wonderful!Thanks a lot for your time. You must learn a lot about so much about the birthstones. We will continue to introduce the birthstones of the next 6 months including July, August, September, October, November, December. Keep following to learn more.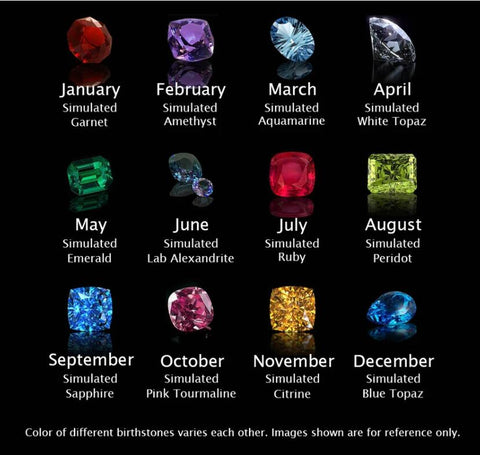 And girls, we have our own Youtube official account now! Feel free to subscribe to us to watch more fashion accessories with us together!
Grab the link here:
https://www.youtube.com/channel/UCQo2YQOwleU4fU3o2xRTeKQ
We have many more stylish accessories including necklaces, bracelets, and rings. Feel free to check out more items at our site at any time anywhere.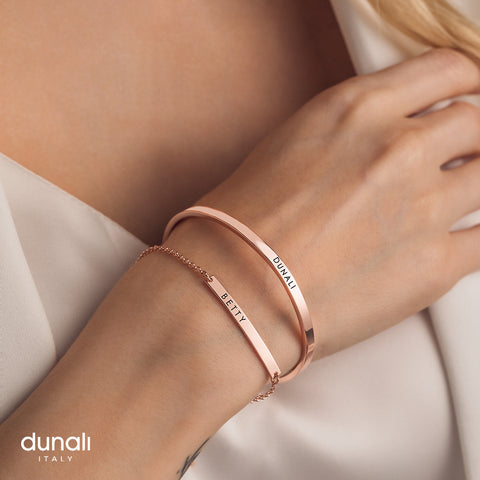 And, here's great news for you! We now have a wonderful sale! Buy two get one for FREE! Time to shop your favorite item now!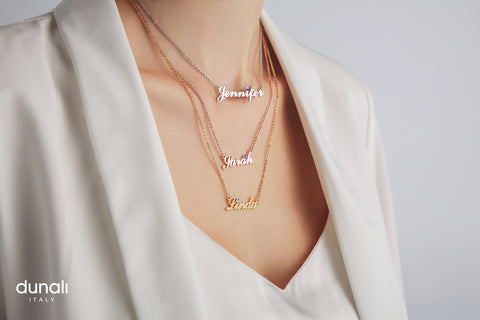 We would appreciate it a lot for your kind review and 5-star rating if you like our products!
Please do not hesitate to share your wonderful pieces from Dunali with your family members, friends, followers, and so on. We will give you a surprise for your next order!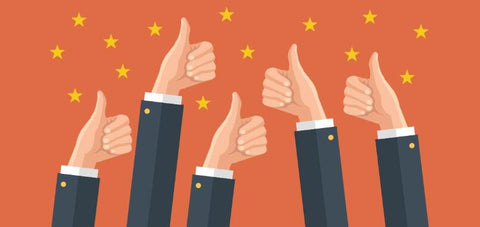 What's more, if you are still not sure about the ring or other jewelry, feel free to contact us via our online chat or send emails to service@dunali.com. Our customer service will soon reply to you to help!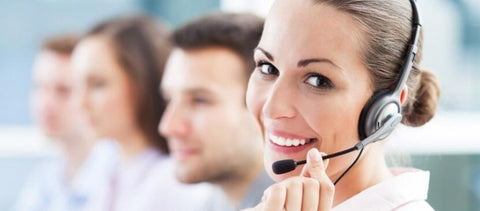 Besides, we are now operating normally. You will receive your items 12~25 days later after your payment. And rush order is accepted.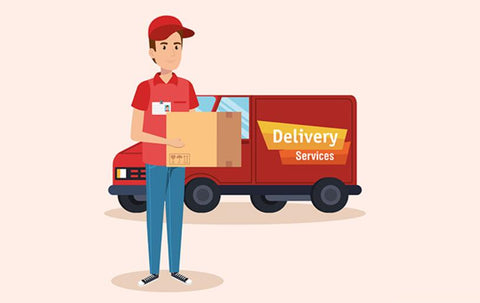 More latest styles will be updated on our social media including Pinterest, Facebook, Instagram, Twitter, and YouTube channel, please follow us to find much information. If you have any suggestions, please feel free to contact us directly. If you like our blog, please share it with your friends. Maybe they will find it useful as well! We will highly appreciate your sharing.