Dunali Jewelry Program
Dunali jewelry is featured for special customized service. You can have your name or some words or sentence engraving on the striking jewelry including necklaces, bracelets, rings, and so on.
Are there any possibilities to get our jewelry for free?
Yes! Here is a piece of good news for you. We want to conduct business cooperation with influential people to increase the reach and awareness of our brand. Through the cooperation, you can not only get our jewelry for free but also earn commissions. If you are interested, continue to learn more!
Who can be our business partners?
We have business cooperation with people of many different professions. Internet influencer, photographers, artists, jewelry lovers, blog influencer, affiliate programer and others who are interested in commercial promotion.
What you can get from us?
First of all, you can get your favorite jewelry for free which is delivered to your door and without paying any fees. In addition, we are having a motivation campaign aiming at a long term win-win cooperation with our business partners. We will offer you a special code to promote our brand and products. And you will get a 10% commission if customers order our products with your code. For example, you could get 10USD if a customer paid 100USD with your code. Meanwhile, customers could save 10% as well if they order with your code. As a matter of fact, customers save their budget, we promote our brand, and you earn more benefits.
What we hope to get from you ?
Firstly, the demands and requirements vary based on different career.

For Instgram Influencers

1. Please follow our social media accounts, such as Instagram (@dunalijewels) ,Facebook Pinterest, Youtube.

2. Please upload clear and close photos of our products so that people could easily find out what our products like.
Remember to attach the tag #lovedunali and mark us@dunalijewels. Here are some examples for your reference: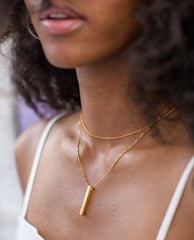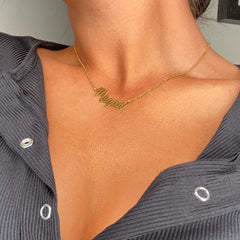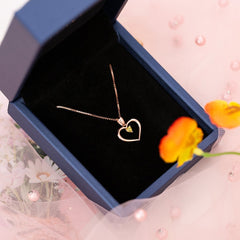 For Bloggers

1. Please follow our social media accounts, such as Instagram (@dunalijewels) ,Facebook Pinterest, Youtube.

2. We hope you can write a blog for us, and the most important thing is to insert links to products and brand name

For Youtuber
1. Please follow our social media accounts, such as Instagram (@dunalijewels) ,Facebook Pinterest, Youtube.

2.Besides, sharing a video about our jewelry on YouTube. Add these links to your description box

You may select several (but at least 3, the first one is a must) Please make sure you add a detailed keyword before the link. Examples are below:

Name Necklace Dunali:
https://dunali.com/
Customized Name Necklaces:
https://dunali.com/collections/name-necklaces-1
Heart Necklaces:
https://dunali.com/collections/heart-necklaces
Birthstone Necklaces:
https://dunali.com/collections/birthstone-necklaces
Charm Beads:
https://dunali.com/collections/beads
Charm Bracelets:
https://dunali.com/collections/charm-bracelets
Engagement Rings:
https://dunali.com/collections/engagement-rings
Drop Earrings:
https://dunali.com/collections/drop-earrings