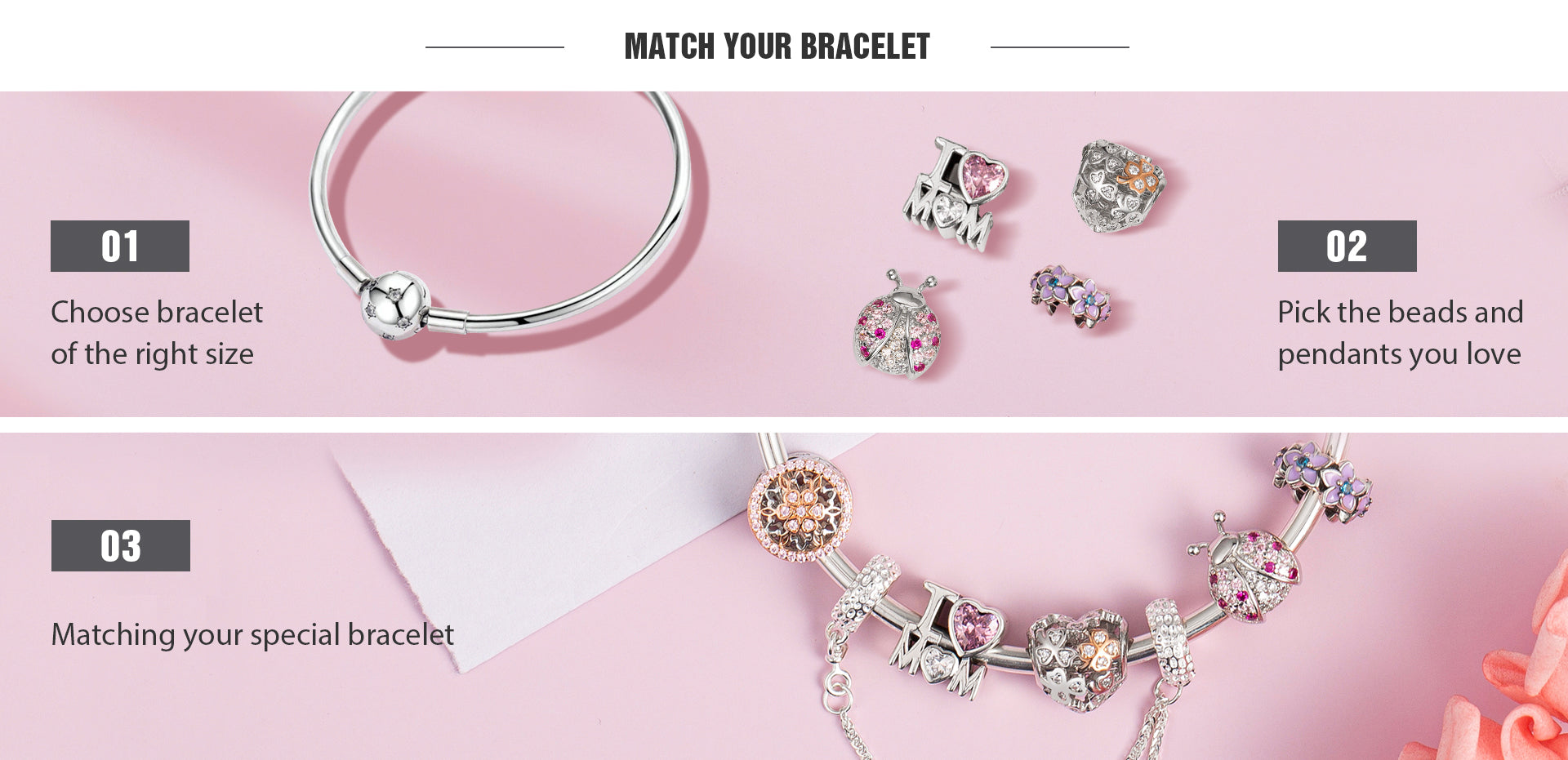 Cute Fox
Ref: CB.21925.SS
Inspired by the autumn of the forest, a maple leaf fell on the head of a cute little fox. This Cute Fox Charm Bead is crafted with sterling silver, and the texture is smooth, very cute. A lovely gift for a special person.
Material: Sterling silver
Color: Silver
Size:0.51*0.28in/1.3*0.7cm
Weight: About 1.7g
All our products are handcrafted.
**Compatible with Pandora.
Fit For Necklace
Except for bracelets, DUNALI charms can also be used as pendants for necklaces.
The charm pendant echoes the charms on the bracelet necklace, which will be the perfect match for your look.
More Info:
Beauty is born from within, and the world is beautiful because of you.
Click on Charm bracelets and Beads.